DML Playground
Dyspatch is an email production platform that helps Enterprise organizations create and change transactional and triggered emails faster. They have developed a new markup language called Dyspatch Markup Language (DML). The project that Dyspatch has tasked our team with is a DML playground website. This website contains a code editor for the DML code and a live rendered view of that code. DML is designed for creating email templates and has the advantage of integrating variables and conditionals into the language. The purpose of this website is to allow users to become more familiar with DML and to get more users signing up for the main Dyspatch website.
Erik Foreland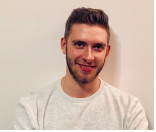 Erik's interest in computer science came from a long-time interest in computers and video games. For the past two years Erik has been attending the Information and Computer Systems program at Camosun while also working part time serving food in restaurants. Erik's passion is in front end software development and he hopes to one day work as a developer for a gaming studio. Outside of school and work, Erik enjoys playing hockey, golfing, and snowboarding. Email: eforeland1996@gmail.com
Matheus Silva

Matheus discovered his interest in technology while trying to automate business processes as a sales manager. Then, he decided to move to Canada and pursue a career in Computer Systems. Matheus' enjoyment of the program earned him high grades and an award of top international student at Camosun College year 2019. After the first year into the program, he got a part-time job at a US company as a Developer. Upon graduation, Matheus will continue his pursuit of a software engineering career in Canada. In his spare time, he is studying to get experience and certification in cloud architecture and learn mobile development. Email: silva.matheusdorneles@gmail.com
Tristan Mosher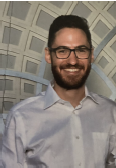 Tristan's interest in technology and design originated early in his life through his interest in video games and how they are created. After working in the hotel and tourism industry for years, he pursued computer science via Camosun's ICS program. He enjoys learning new programming languages, solving programming problems creatively and efficiently, and collaborating with others on projects. He is excited to put his skills to use in the technology industry, and learn new skills along the way. Email: tristan-mosher@hotmail.com
We would like to thank our sponsor, Dyspatch, as well as the Camosun ICS faculty, for this great opportunity to work on this project. Working with a professional team on this creative project is a valuable experience that is helping us all grow as programming professionals.